Bezpieczeństwo podczas letniego wypoczynku
W ramach programu "Bezpieczny wakacje " w Przedszkolu Sióstr Miłosierdzia  odbyły się zajęcia edukacyjno – profilaktyczne.
Wakacje to wyczekiwane i radosne wydarzenie , to okres wzmożonej aktywności fizycznej, czas odpoczynku i świetnej zabawy na świeżym powietrzu. Abyśmy przez cały rok przyjemnie wspominali wakacyjny czas, należy zadbać o najważniejsze, czyli bezpieczeństwo nasze i naszych dzieci.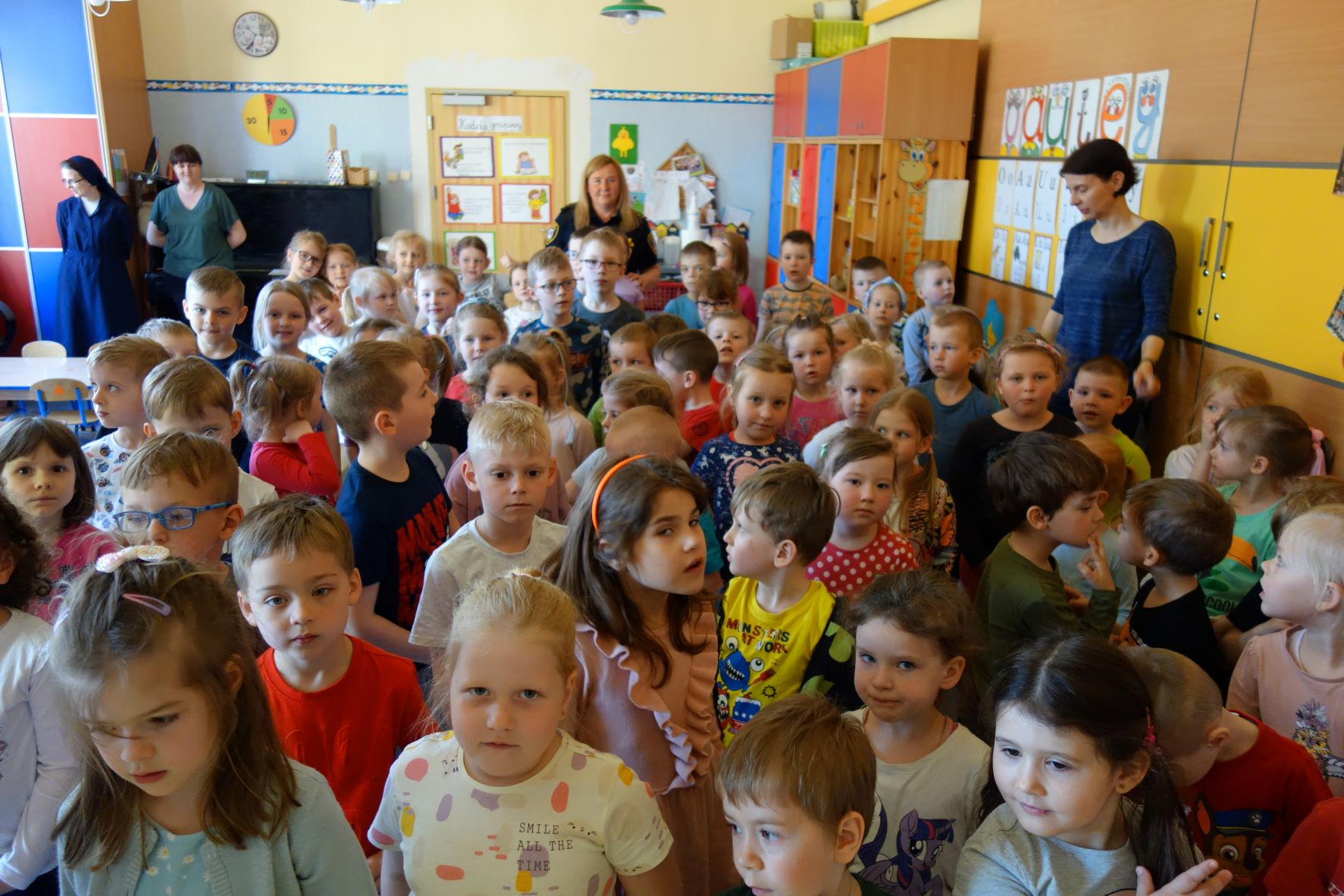 W ubiegłym tygodniu strażniczka miejska odwiedziła dzieci z Przedszkola Sióstr Miłosierdzia, gdzie podczas spotkania przypomniała zebranym o przestrzeganiu podstawowych zasad bezpieczeństwa podczas wypoczynku nad wodą, w górach, w lesie , na placu zabaw , podczas jazdy rowerem oraz w czasie podróży. Dzieci, jak zawsze wykazywały duże zainteresowanie i aktywnie uczestniczyły w zajęciach .Bezpieczeństwo dziecka to bardzo ważny problem i nie należy go lekceważyć. Każdego roku dzieci  stają się ofiarami wypadków . Większości tych zdarzeń można by unikać zachowując zasady prawidłowego postępowania i zachowania podczas wakacyjnego relaksu.